Civil War Digital Digest
presents
Whitney's Mettle
A narrative short film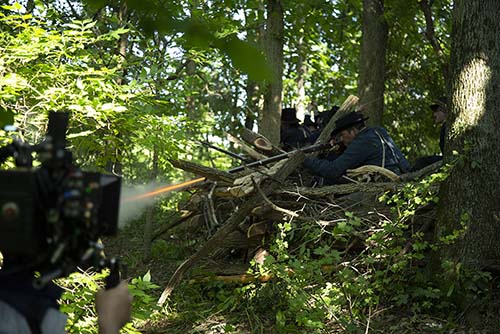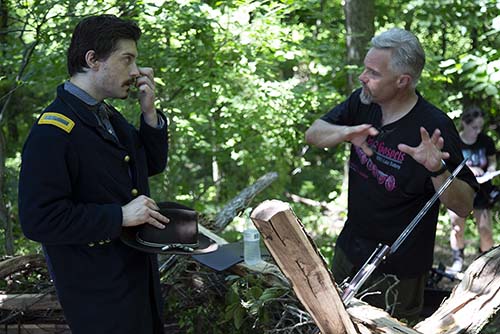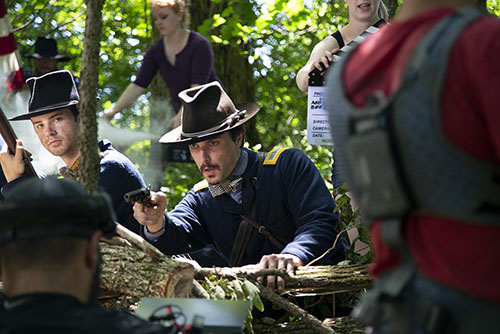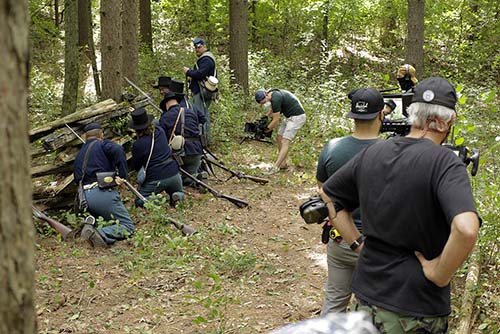 About the Film
Stuck in the violent Battle of Chickamauga, Lt. Whitney and his men are desperately low on ammunition. If Whitney can't replenish the low supply, they face prison camp or death.
"Whitney's Mettle" is currently in its festival run and has been accepted to screen at Genre Blast!
Please visit this page to stay up-to-date!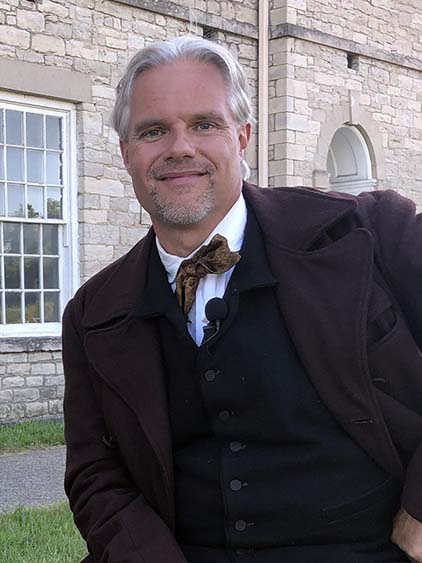 From the Director:
I have had a passion for American Civil War history since I read "Rifles For Watie" in elementary school. I found living history as a hobby during High School, and I'm still at it today. As I research history, some people seem to raise their hand across the bridge of time and say, "Tell my story." William Whitney is one of those people. Leaders in all times and all places must continually make choices that affect both themselves and the people around them. I enjoyed exploring the decisions made here and feeling the great weight that must have been placed on this young officer's shoulders. Great people become so due to the actions they take in times of great stress. The middle of a huge battle is certainly the worst stress I can imagine!
Conveying the drama inherent in that stress meant depicting the situation as realistically as possible. By using details as small as the enemy blankets and canteens in the Union rank we see just how desperate Whitney and his men are. I believe the best historical films create their drama from the details rather than glossing over them. William Whitney made a request of me. I hope that the team we assembled and I did him, and the men of the 11th Michigan Infantry, justice.